Tate the cat has come a long way since she found the perfect place to call home.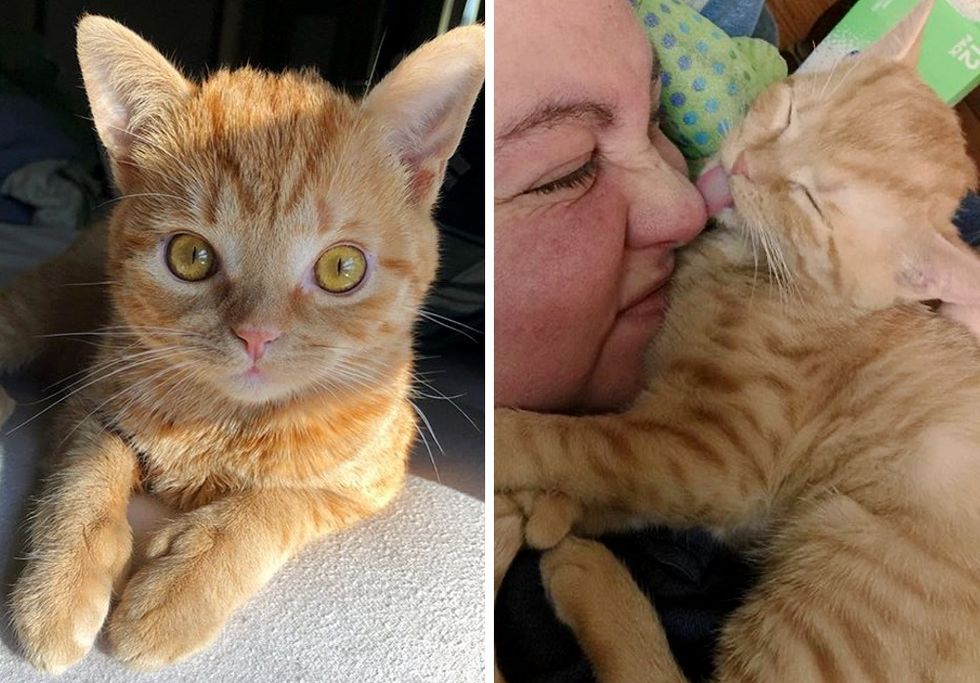 Jen Mack
Jen Mack, founder of Kitkat Playroom an all-volunteer rescue group, was contacted about a kitten from a local shelter. The tiny ball of fur was found alone on the streets of Philadelphia and in need of foster care.
The kitten named Tate is a polydactyl, with extra toes. She was very small for her age but had a strong will to live despite being just a few weeks old. She latched onto her bottle right away and gobbled down kitten formula like there was no tomorrow.
A few days later, Jen began to notice a soft spot on her head. A visit with a neurologist at Red Bank Veterinary Hospital confirmed that the kitten had hydrocephalus, a build-up of fluids in the brain.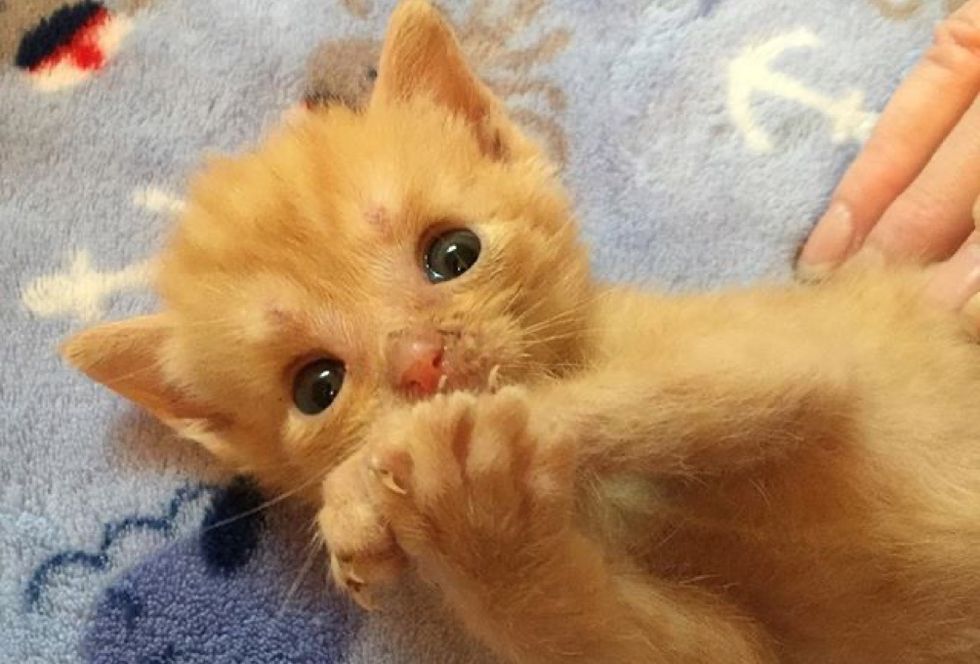 Jen Mack
They evaluated her condition and performed procedures to drain excess fluid.
When the kitten was nine weeks old, she received her life-saving brain surgery to have a magnetic adjustable shunt inserted to remove excess fluid. "She was eating like a champ, moving around great right after the surgery," Jen told Love Meow.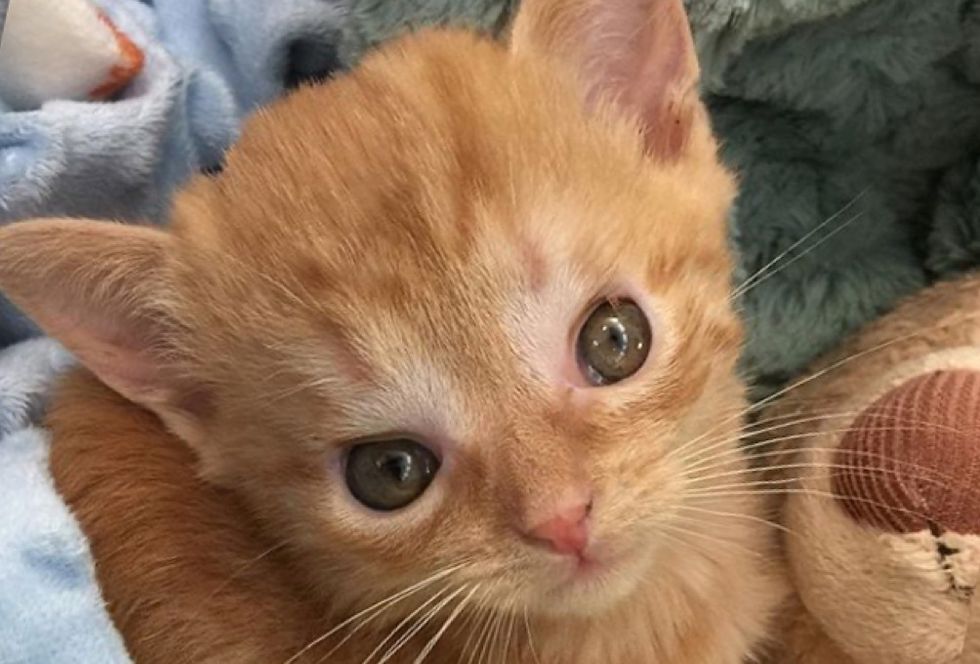 Jen Mack
As the kitten recovered, Tate discovered her affinity to cuddles. She became exceptionally affectionate towards her human mom and constantly demanded attention from her.
"My morning began early to the sounds of her meowing for me to wake up. My night ended much the same way, with her snuggled under the covers with me."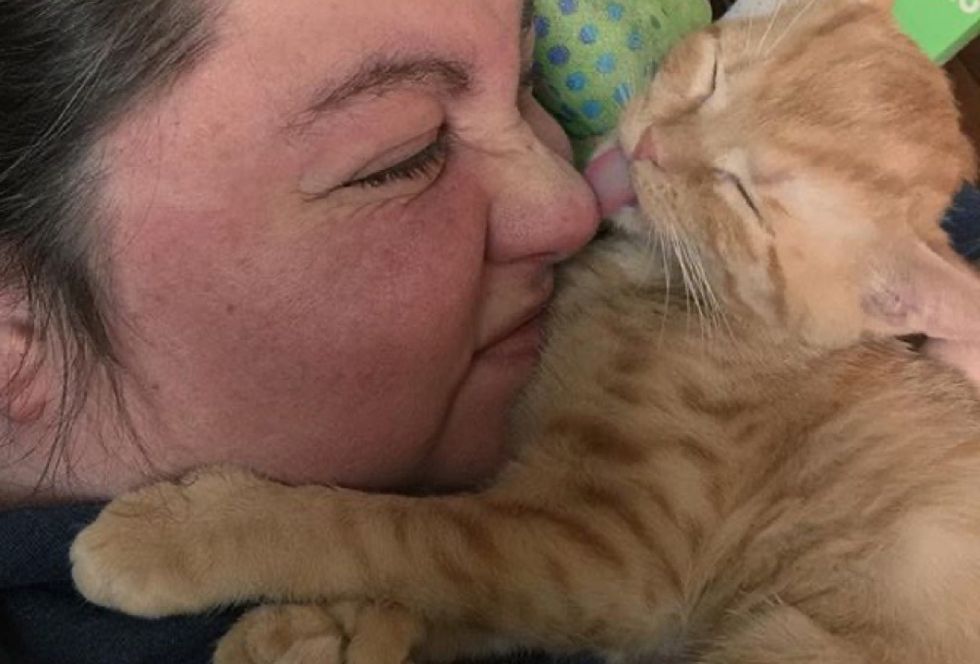 Jen Mack
Over the next few months, Tate had a few health scares, but she was able to bounce back like a warrior. With the right medication and plenty of cuddles, she began to thrive.
Watch Tate and her journey in this cute video:

Tate the kitten – rescue journey

www.youtube.com

The sweet ginger has completely stolen the heart of her rescuer and found her forever home with Jen.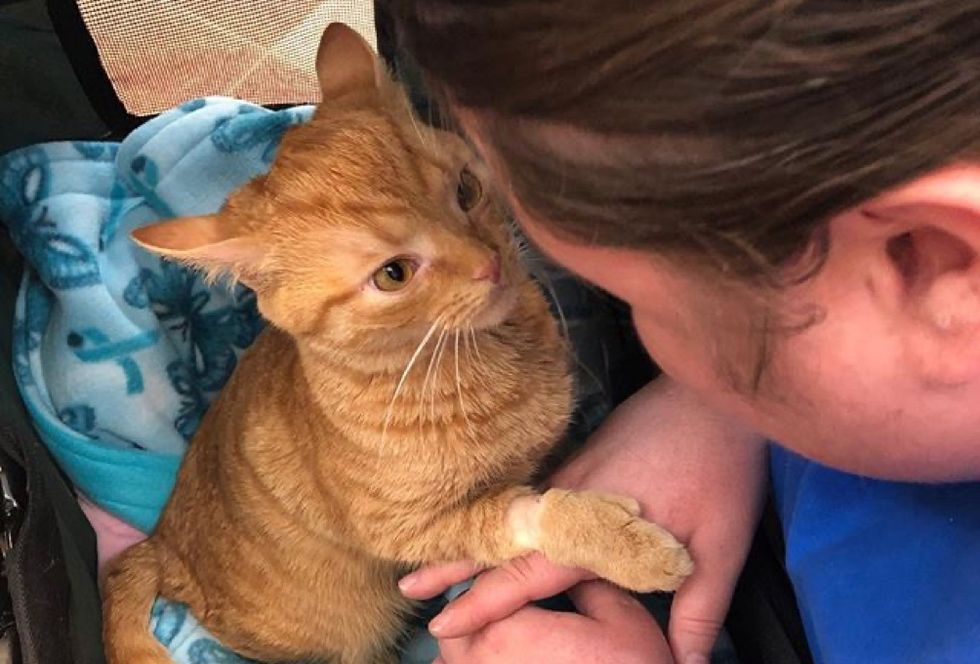 Jen Mack
Tate has always been very playful and active. Nothing can stop her from loving life. She enjoys scampering and bouncing around the house like she owns it.
When she gets sleepy, she will find Jen and nuzzle right into her arms.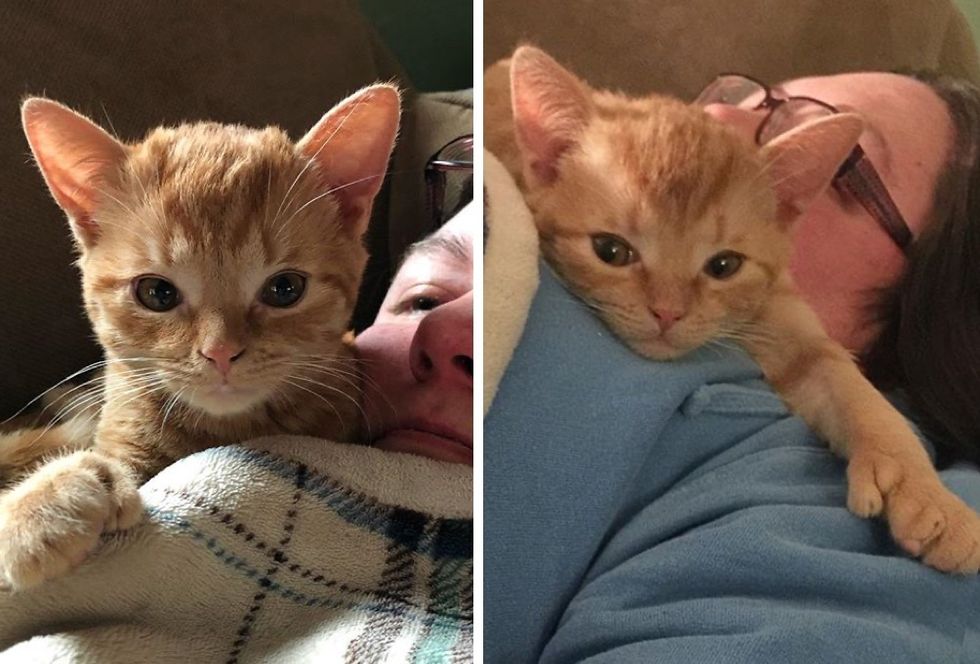 Jen Mack
"If I'm busy, she gets upset until I sit down, so she can take her nap with me," Jen said. "She acts like any other kitten her age except for some depth perception oddities, which just make her extra silly."
Tate has no idea there is anything different about her.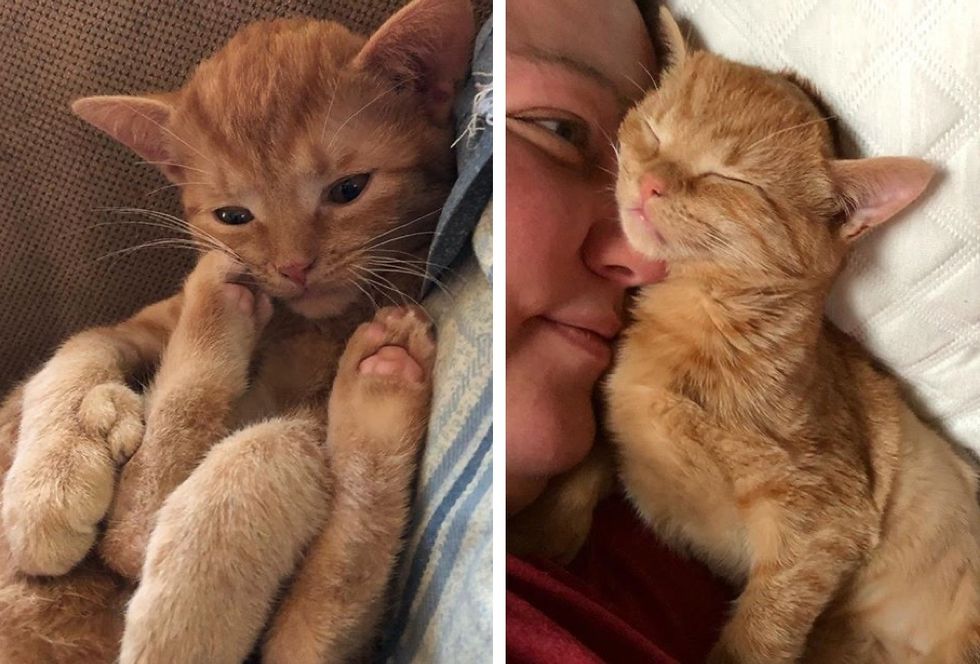 Jen Mack
The sweet kitty wants to be involved in whatever Jen is doing. She has become her little sidekick and follows her everywhere she goes.
The smart girl has figured out a way to get attention when Jen is at the computer. She will jump onto her shoulders to force a cuddle, and it works every time. Tate won't let her human get up from the couch or chair without a prolonged cuddle session.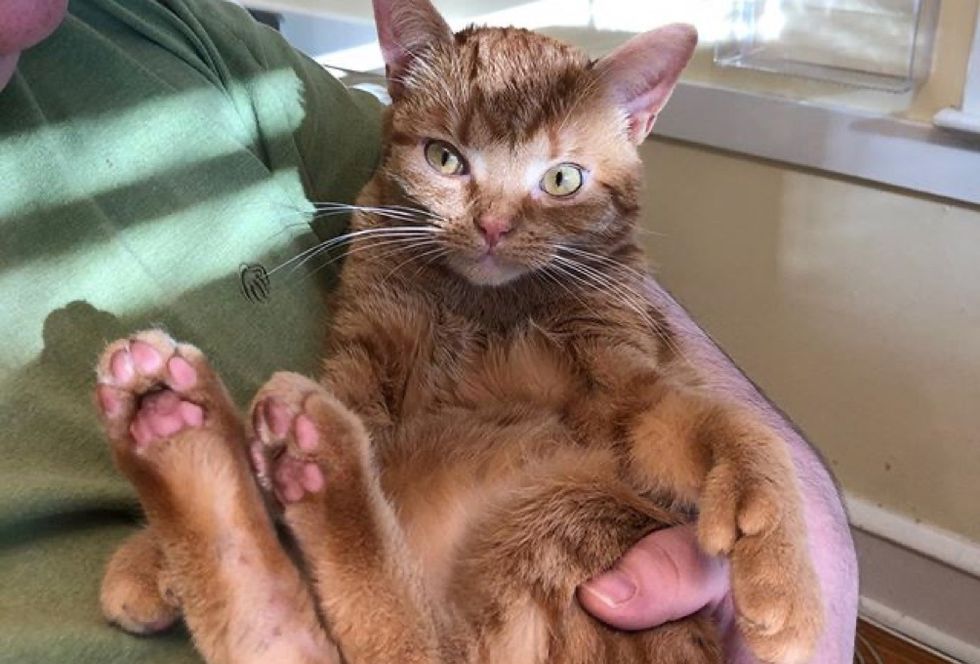 Jen Mack
The sweet feline never ceases to amaze her family with her incredible resilience.
A year ago, no one knew if she would be OK, but the little fighter never gave up on life and cuddled her way through every obstacle.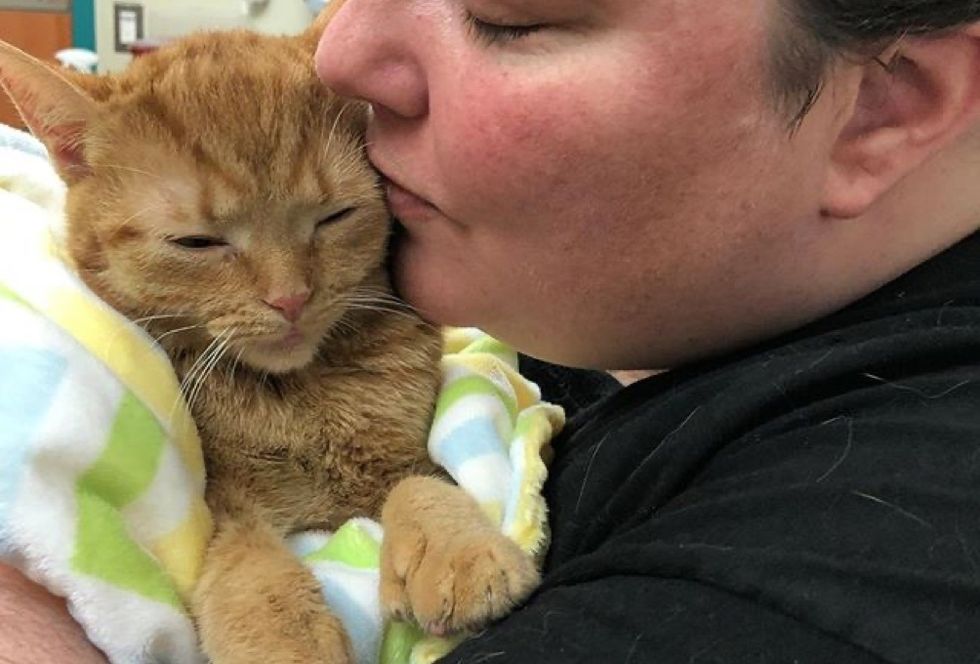 Jen Mack
Now, she's all grown up and turning two years old in two months. She runs the house like a boss, keeps her human mom company all the time, and even helps supervise foster kittens.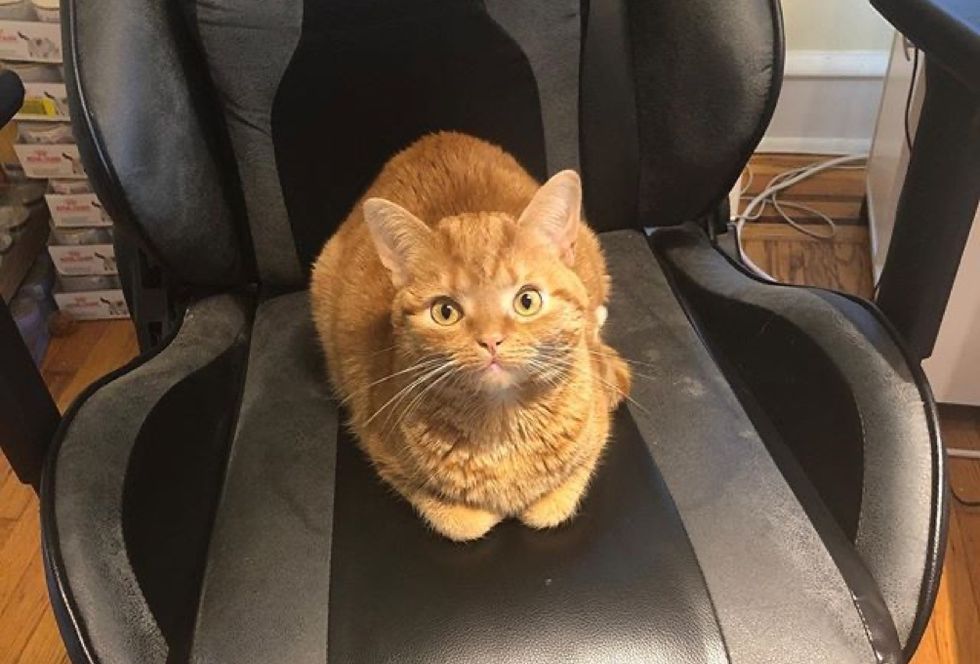 Jen Mack
Share this story with your friends. Follow Tate and her adventures on Instagram. Follow Kitkat Playroom on Facebook and Instagram.
Related story: Stray Kitten with Rare Condition is So Happy to Find Perfect Home