A tiny kitten who was found in an alley by a kind family, has blossomed into a happy, gorgeous panther kitty.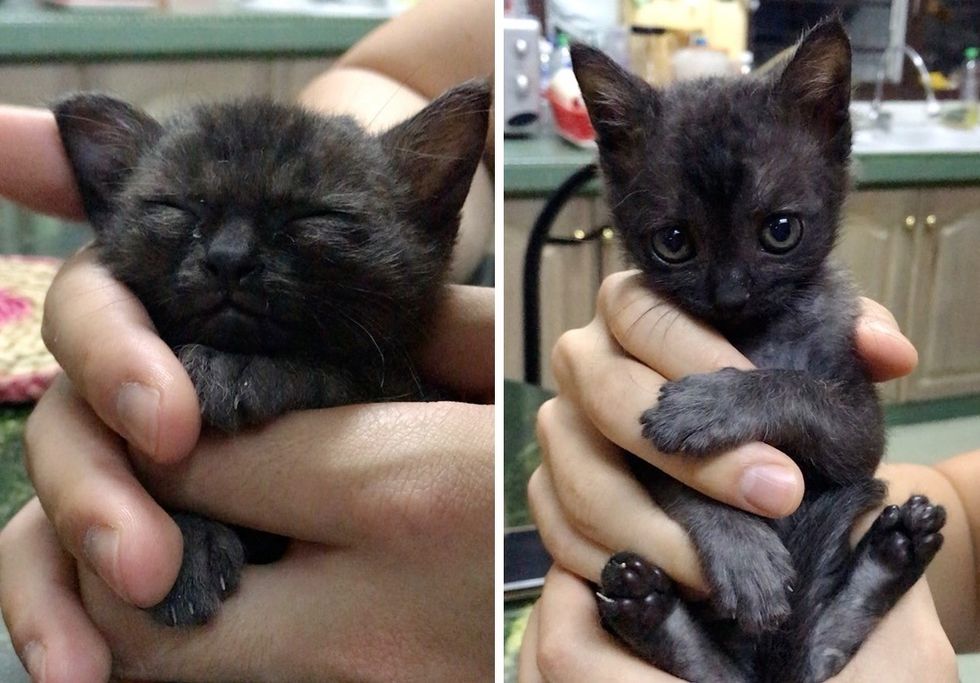 @toothless.soh
Riley Tah and her partner found a little kitten all alone in an alley way near their home last summer. The lone kitten was crying loudly for her cat mom who was nowhere to be found.
The couple brought her home, set up a comfortable bed and started bottle feeding her around the clock. "It was our first time taking care of such a tiny kitten. We got kitten milk replacer for her and learned so much in a short period of time," Riley shared with Love Meow.
Despite being warned by the vet that the kitten might not make it, they were determined to do everything they could to save her. After many sleepless nights, the kitty was nursed back to health and began to thrive.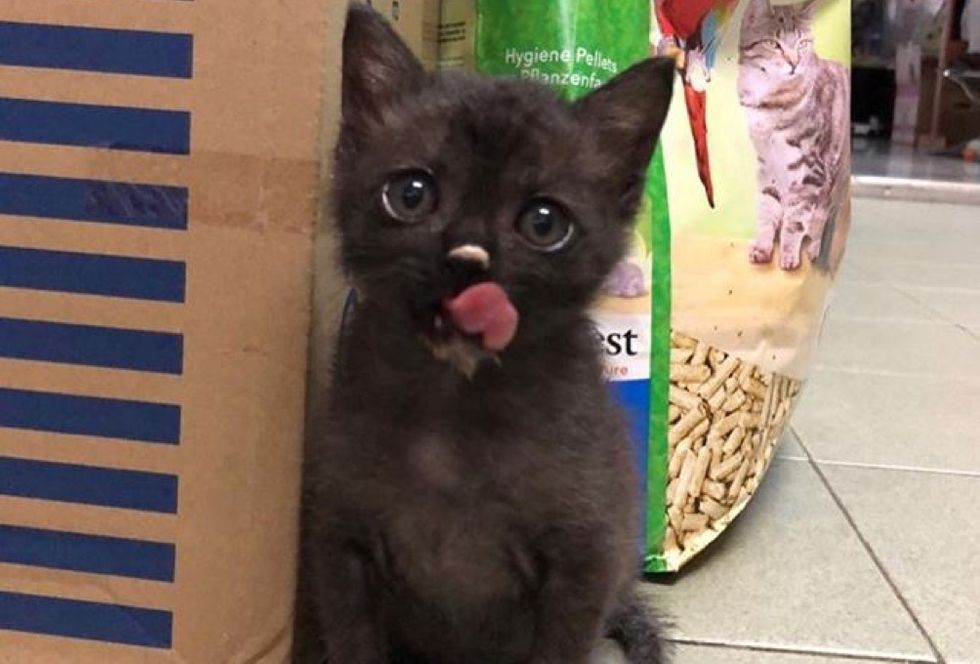 @toothless.soh
The little alley cat was very tiny but had a pair of large, round eyes, which garnered the name Toothless, after the mythical character from How to Train Your Dragon (animation).
"Toothless was such a strong baby. We grew very attached to her because she treated us like her parents," Riley told Love Meow.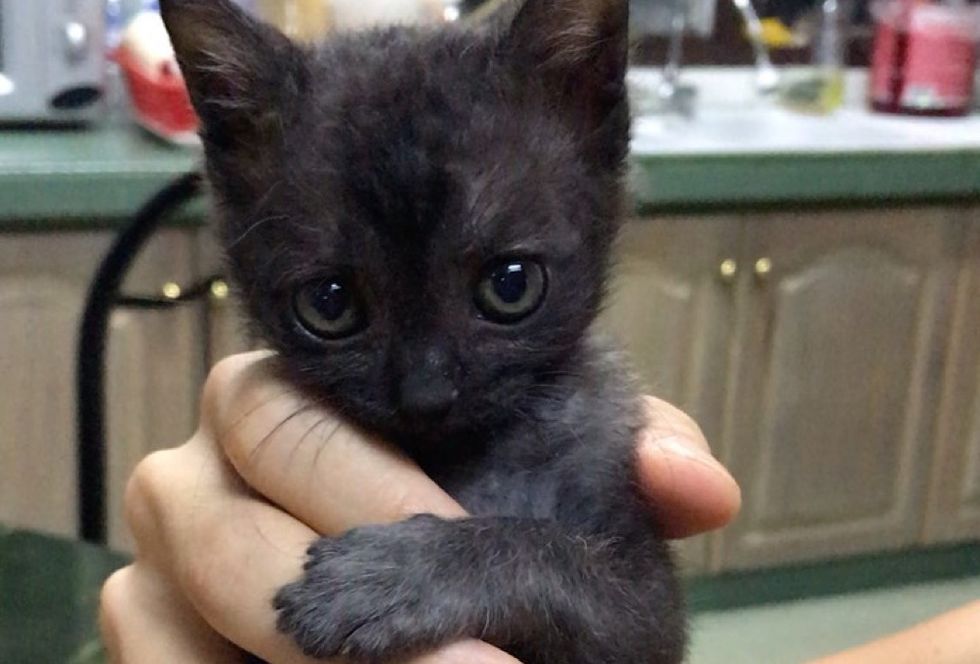 @toothless.soh
The kitten was very affectionate and needed constant attention from her humans, as if she never wanted to be alone again. She would wrap her arms around their hands and insist on being held.
After every bottle feeding, the sweet girl would nuzzle in their arms and purr herself to sleep.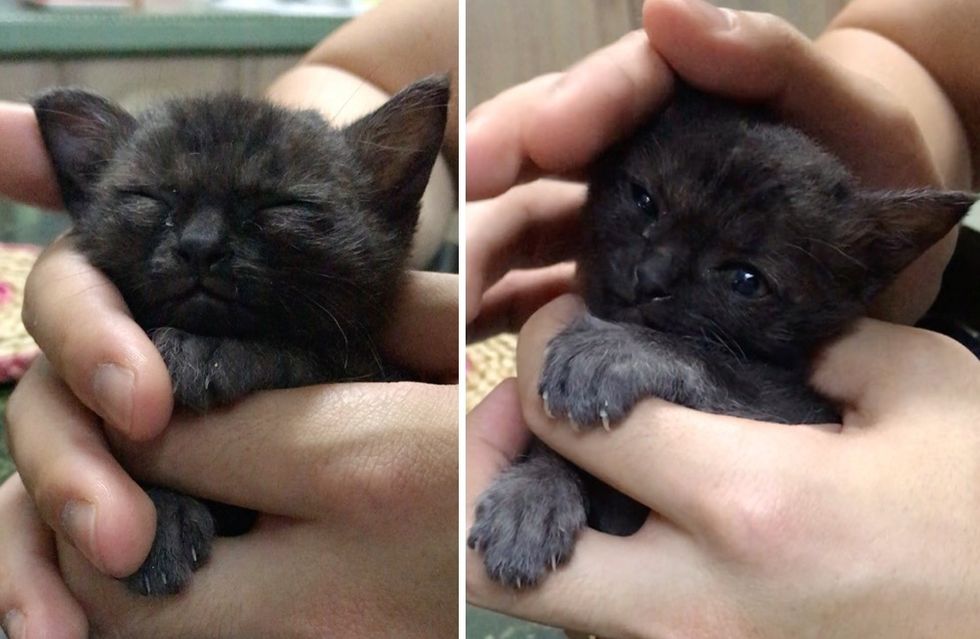 @toothless.soh
Instead of using her own cat beds, the little feline preferred sharing the same bed with her human parents.
Watch Toothless the kitten and her journey in this cute video:

Toothless the kitten

www.youtube.com

"She likes to play peekaboo on our bed, stealing our hearts with her cuteness," Riley shared with Love Meow.
As Toothless got bigger, her beautiful fur coat grew darker and her personality began to emerge.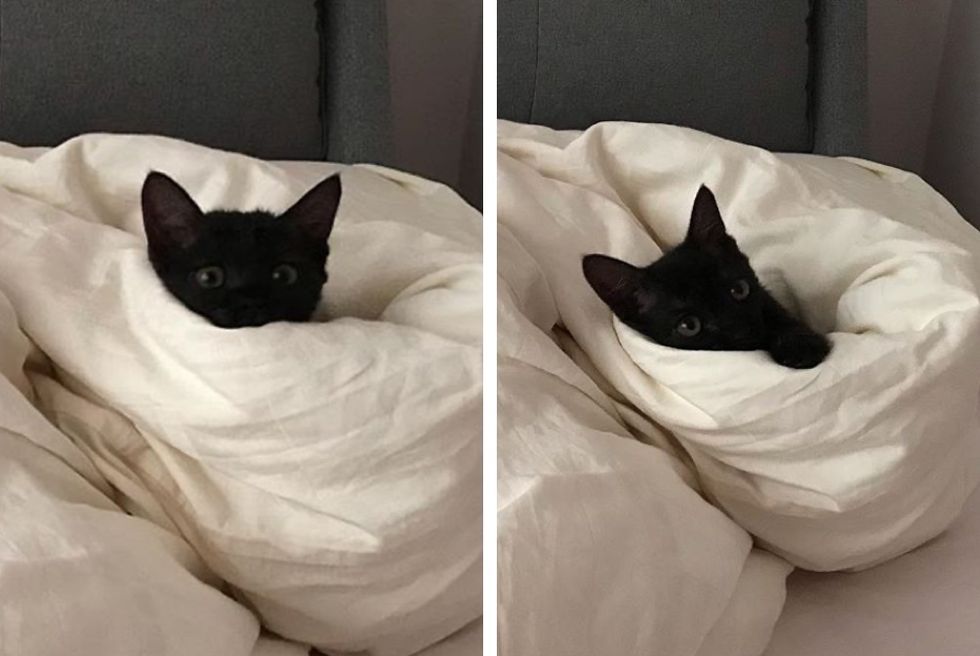 @toothless.soh
Over the next few months, the sweet kitten blossomed into a gorgeous panther kitty.
She enjoys having conversations with her human parents in her sweet and chirpy meows. Toothless is very curious. If she spots a moving toy, her pupils will enlarge as she locks onto her target. She will then stoop down, wiggle her hind quarters to charge up before pouncing.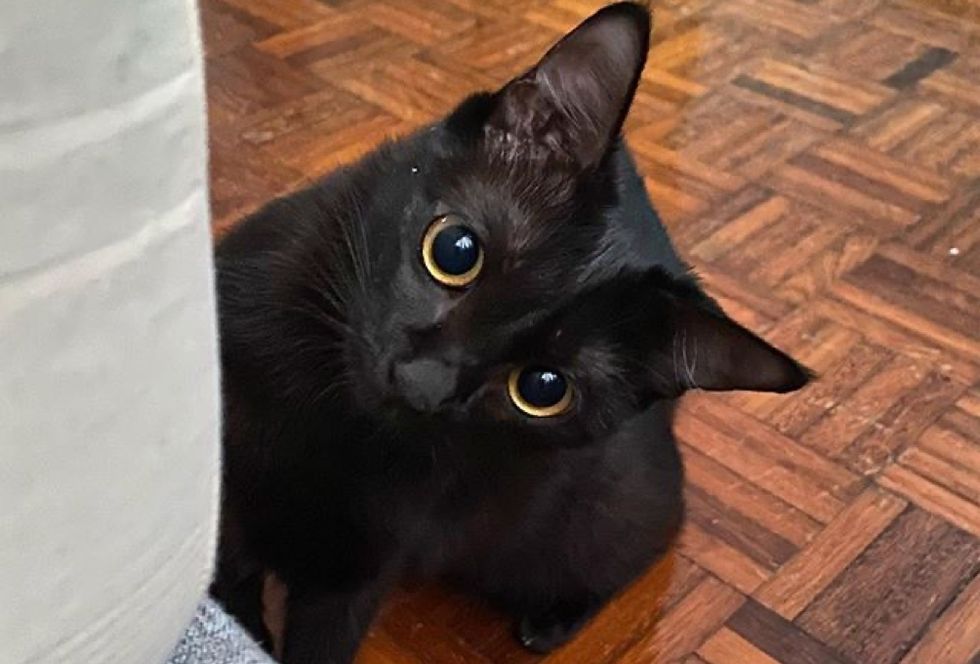 @toothless.soh
The mischievous little kitty likes to sneak-attack her humans when they are not looking. She never fails to bring laughter to her family and fills the home with constant entertainment and endless purrs.
Toothless seems to always have a way to get whatever she wants. Her signature kitten-look is rather persuasive. It is difficult to say "no" to that face.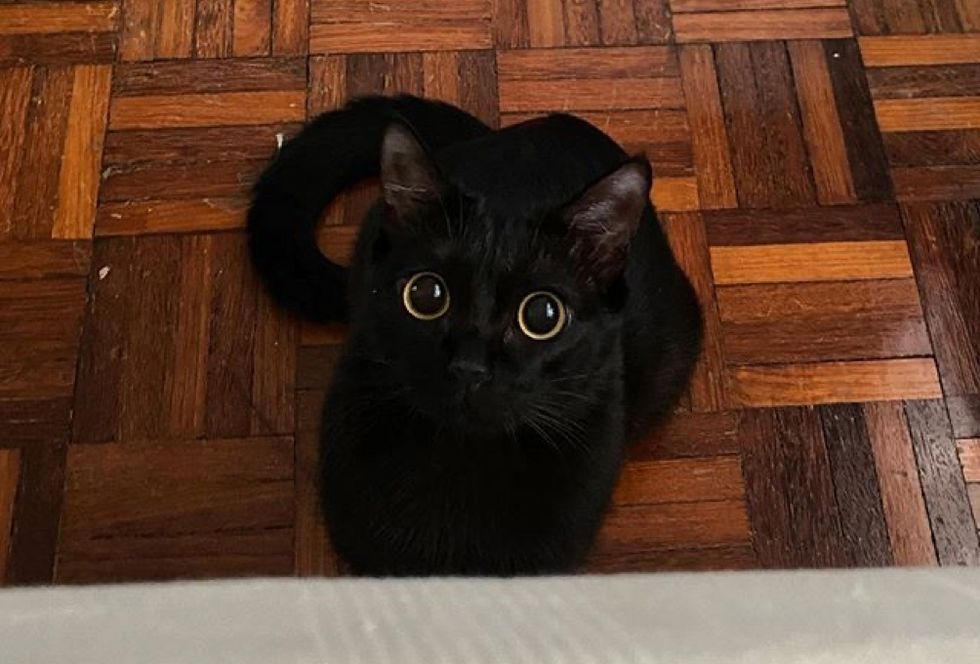 @toothless.soh
Every morning, the couple wakes up to their beloved kitty staring right at them with those big, round eyes. "It is the best view to wake up to every day," Riley wrote.
Whenever the kitten hears a treat bag or a can of food, her eyes light up. If Toothless finds an empty lap in the house, she will hop right on and command attention and cuddles from her humans.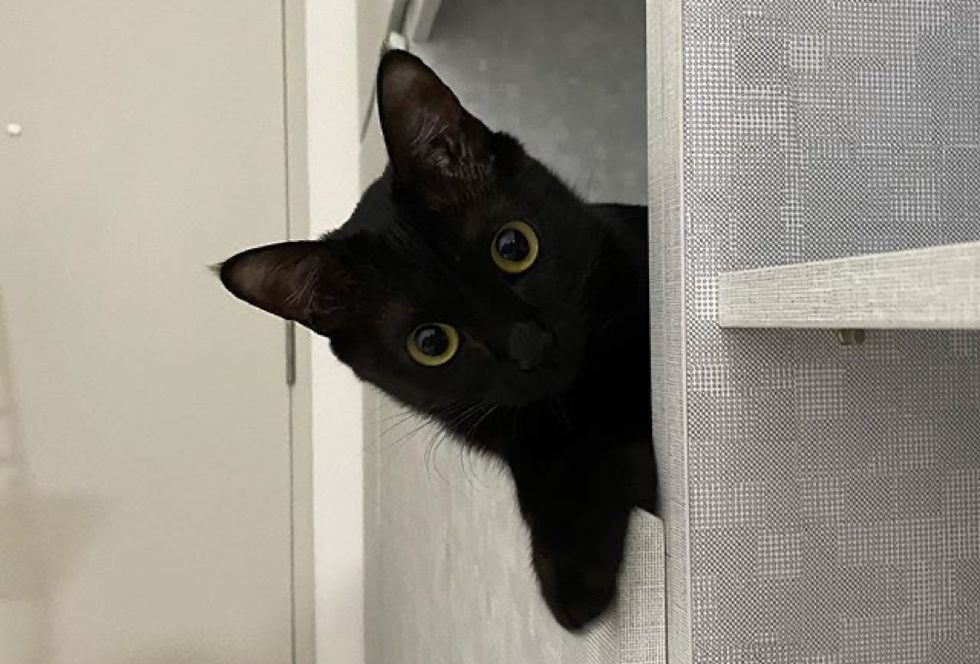 @toothless.soh
The little boss kitty is all grown up now. She has come a long way since the day they found her in the alley way.
Toothless is turning one year old in a few weeks. Some things never change.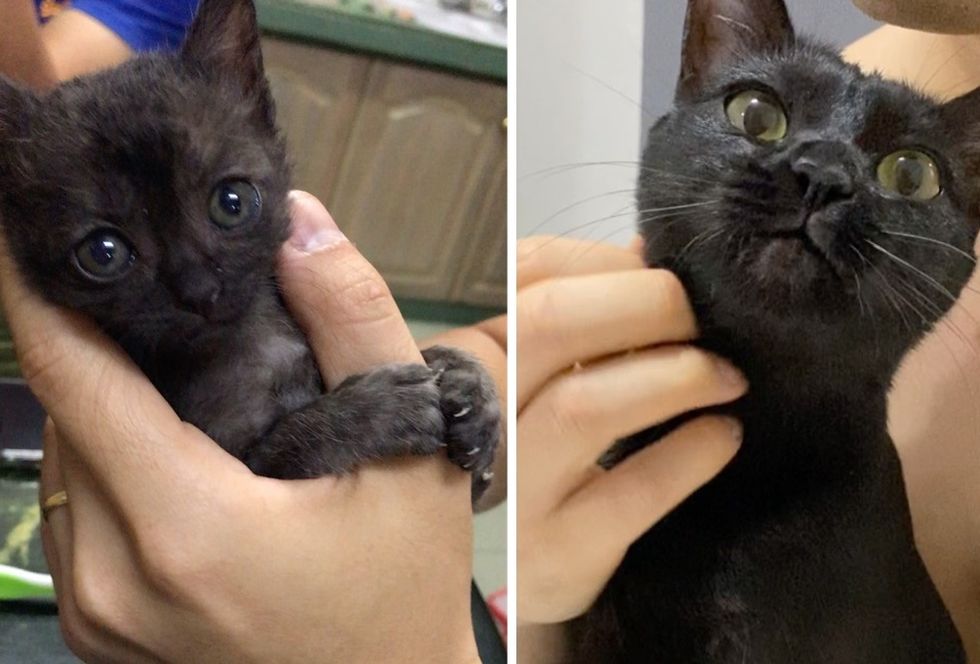 @toothless.soh
Share this story with your friends. Follow Toothless the kitten and her adventures on Instagram.
Related story: Stray Kitten Waits Outside Home of Family He Befriended, Asking for Help