A cat came running when she heard the cries of an orphaned kitten. It was love at first sight.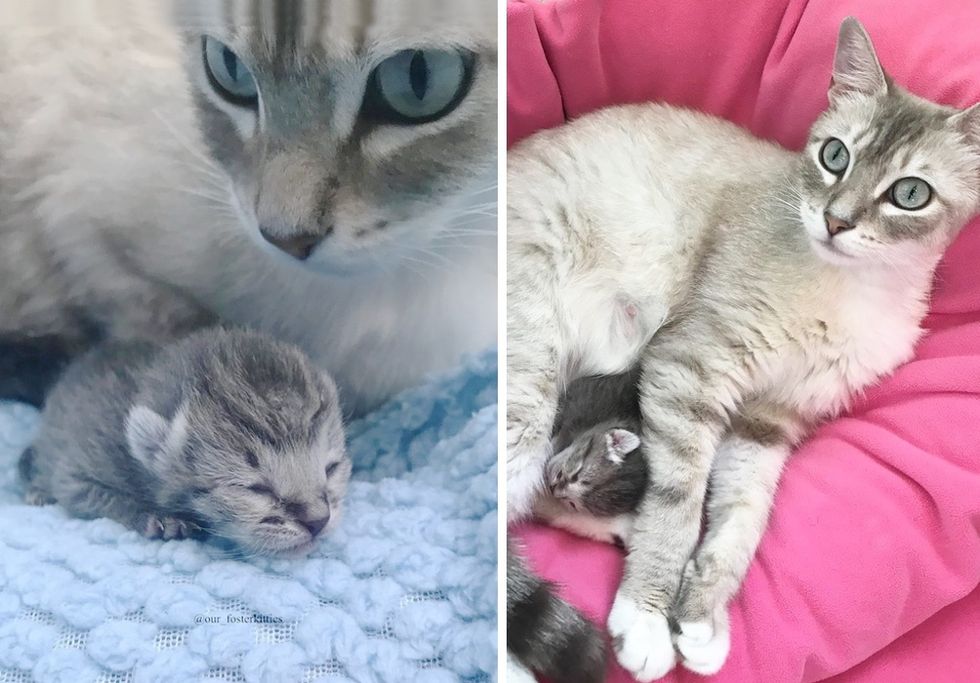 Kathy @our_fosterkitties
A month ago, a pregnant cat was brought to the Nevada SPCA for a chance at a better life. Kathy Stankiewicz, a shelter volunteer, took her home to foster. A few days later, a litter of kittens was born but the cat mom, Misty, came down with an upper respiratory infection.
The next 10 days were very tough on the little family. Though Misty managed to improve with medical care, her kittens struggled due to their weak immune system. Despite their very best efforts to save them all, the kittens sadly lost their fight. "When I first picked Misty up from the vet after losing her babies, she seemed really depressed," Kathy told Love Meow.
A couple of days later, Kathy was contacted by the shelter about a little singleton who had been found outside. The kitten was all alone when a kind family heard his cries.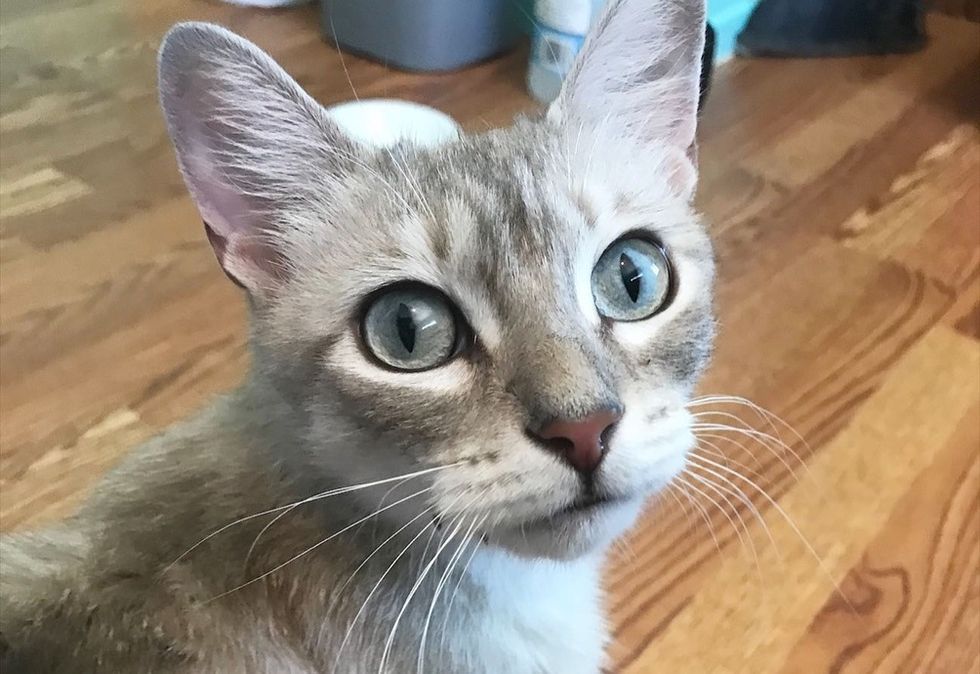 Kathy @our_fosterkitties
Knowing Misty was really missing her kittens, Kathy rushed to the shelter the next day to get the singleton. The tabby boy was so tiny, weighing just three ounces, but he had a set of lungs, meowing nonstop on his way to his foster home.
As soon as Misty heard his cries, she immediately came running to look for the kitten. "She was very excited to have a baby to care for again. The very first thing she did was to wash him," Kathy shared.
The little one stopped crying and began to calm down when he realized he had a new mom. He nuzzled into her belly and tried to nurse. "Since he is a little ray of sunshine in an otherwise dark week, I named him Sunny."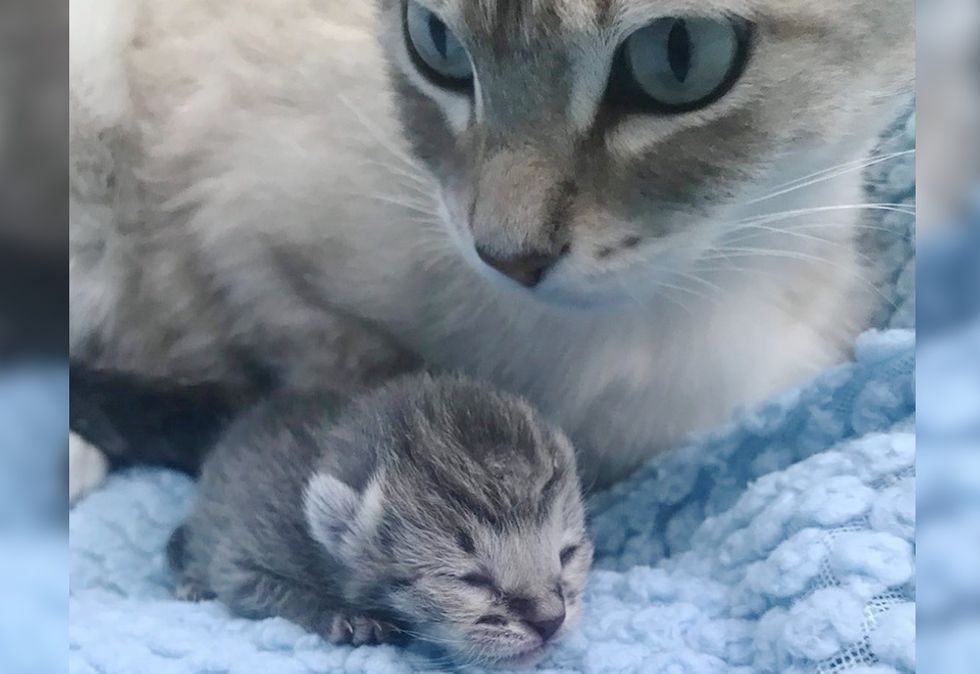 Kathy @our_fosterkitties
It took Sunny several hours to latch on, but once he got a hang of it, Misty hardly left him from her sight. For the next week, Misty kept her kitten close at all times. When she forgot to eat, Kathy brought food and water to her side to remind her.
The cat mom worked around the clock to make sure the kitten was clean, warm and loved. In just one day, Sunny put on weight and gained strength. "Misty is very protective of him, and he loves her and sees her as his true mom," Kathy shared with Love Meow.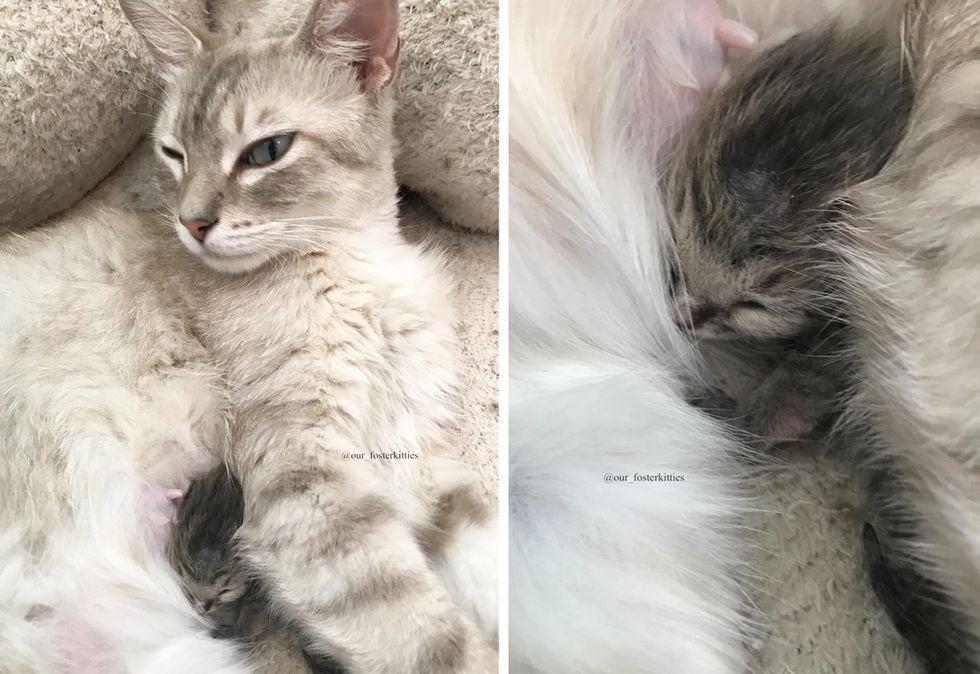 Kathy @our_fosterkitties
Sunny was just a tiny ball of fur and would easily get lost snuggled into Misty's belly. He was so happy to have a mom to nurse from and would purr up a storm as he kneaded away in pure bliss.
"He is a voracious little eater! It's as if he is saying, 'all mine!'"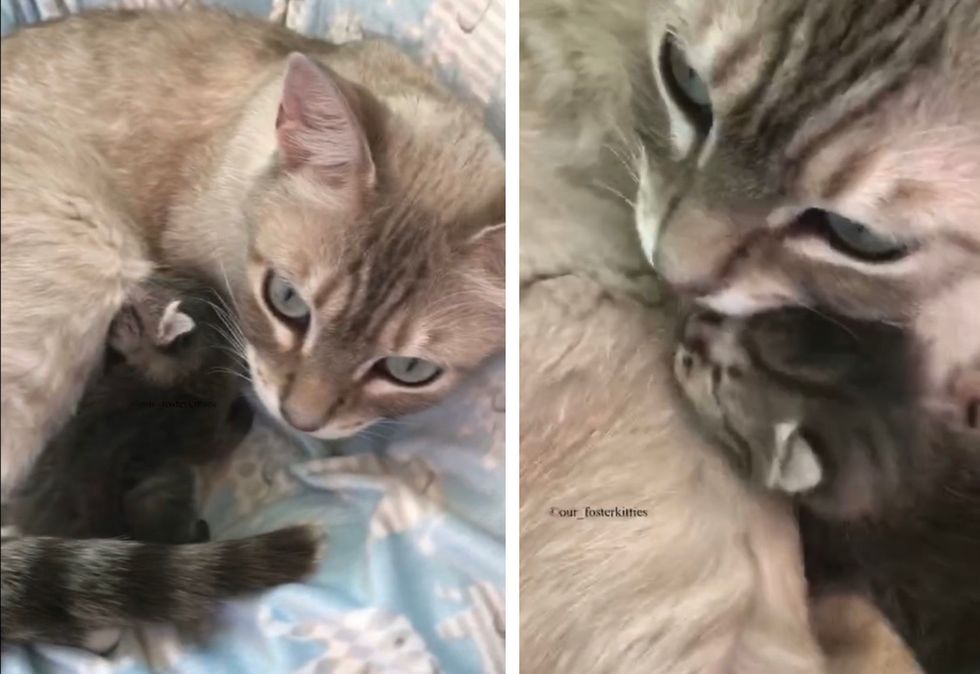 Kathy @our_fosterkitties
After just one week with Mama Misty, the tabby boy weighed in at 5.3 ounces, almost doubled in size.
His eyes just cracked open two days ago. Mama Misty gently washed his face as he looked around to see for the first time.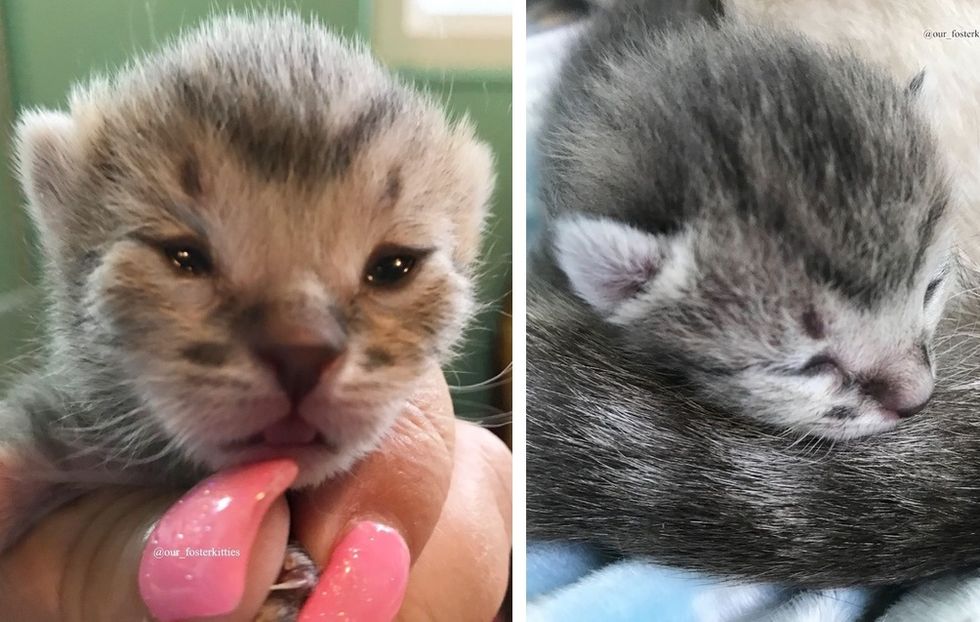 Kathy @our_fosterkitties
The mother and son duo shares an adorable bond. They were brought together when they needed each other the most.
Watch Misty and Sunny in this cute video:

Misty and Sunny – Cat adopts kitten

www.youtube.com

The sweet cat mom continues to watch over her kitten every step of the way, and cuddles him in her arms every time he naps.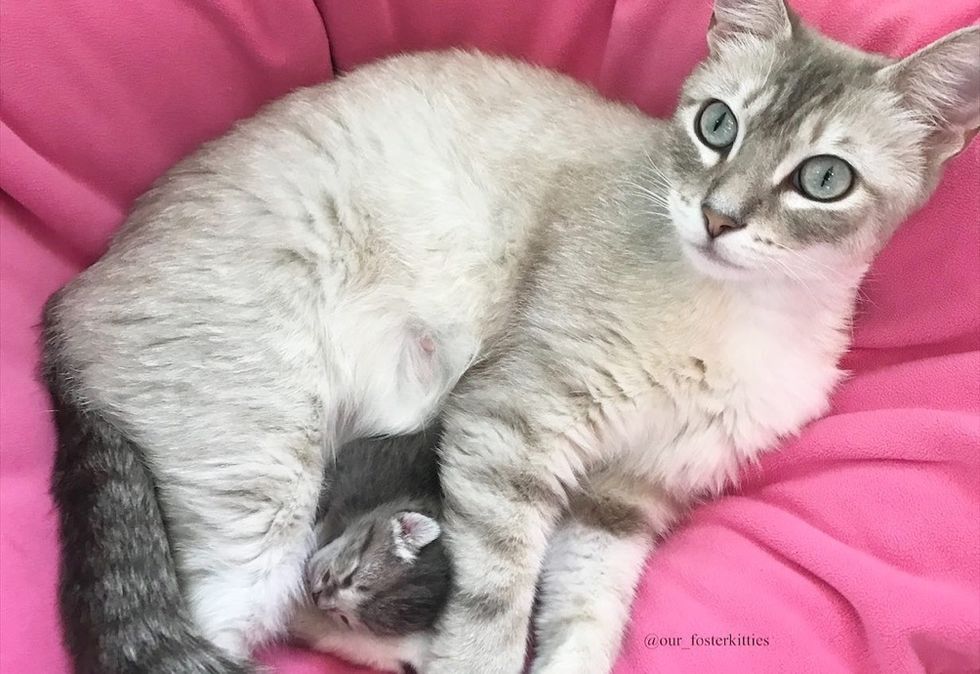 Kathy @our_fosterkitties
Sunny is thriving alongside Misty, and they are inseparable.
Soon, the kitten will learn to walk and explore. His mama will be there by his side, cheering him on.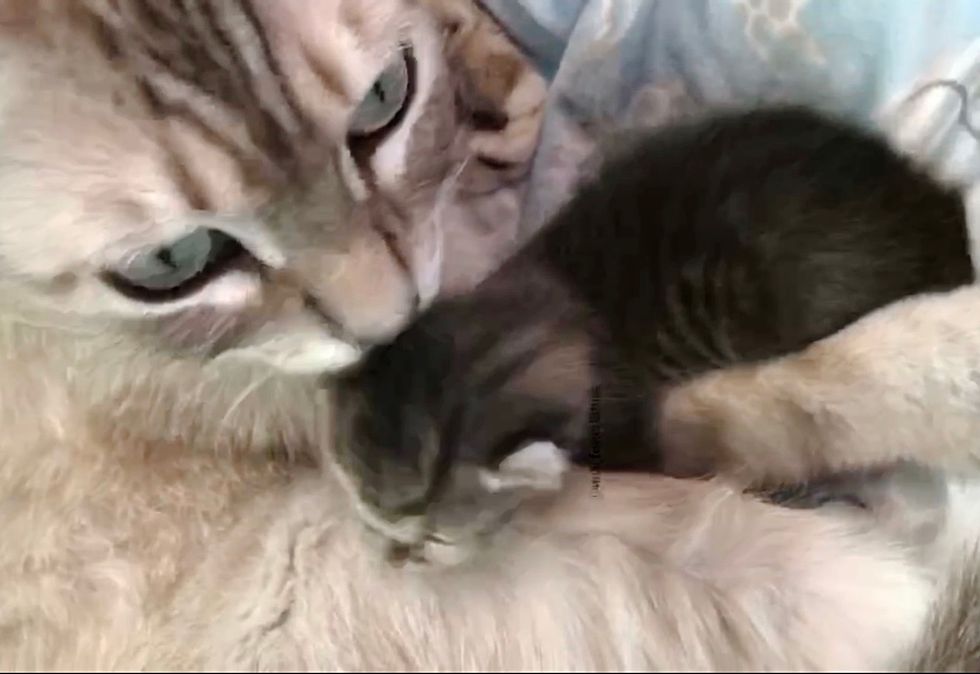 Kathy @our_fosterkitties
Share this story with your friends. Follow updates on Sunny and Misty on Facebook and Instagram.
Related story: Cat Walked into Woman's Apartment with a Kitten, Then Came Back with More