For the past couple years, cat lovers have made their way to Meowfest to celebrate all things cats! But this year, Canada's leading feline festival had to go a different way thanks to the coronavirus. In spite of not celebrating in person, the fun was still pawesome!
Held previously in Toronto and Vancouver, 2020's Meowfest location was your living room! From July 10-12, attendees and their cats gathered around the glow of their respective screens to enjoy MeowFest Virtual. And because the event was held in remote fashion, this was the first year cats were welcome to attend as well.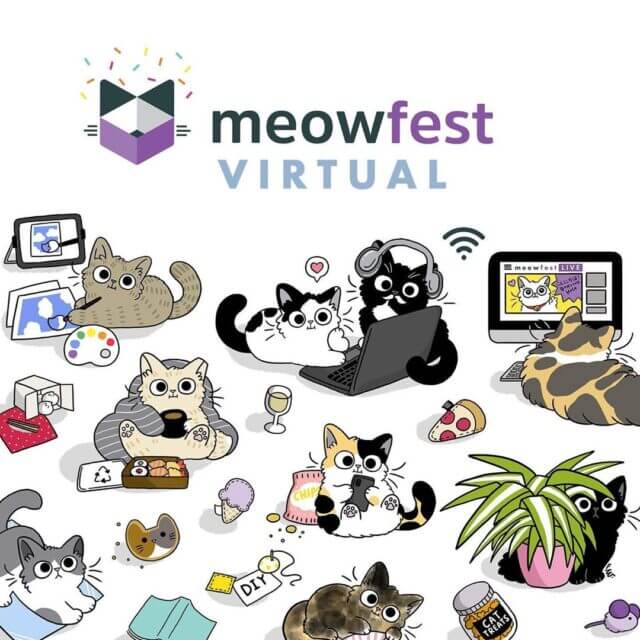 From Meet and Greet's with famous cats to talks with experts, an online marketplace to a social share wall, feline fanatics had a blast from the comfort of the couch. And with sponsors MeowBox, Catit, and ModernCat Magazine you know it's going to be good!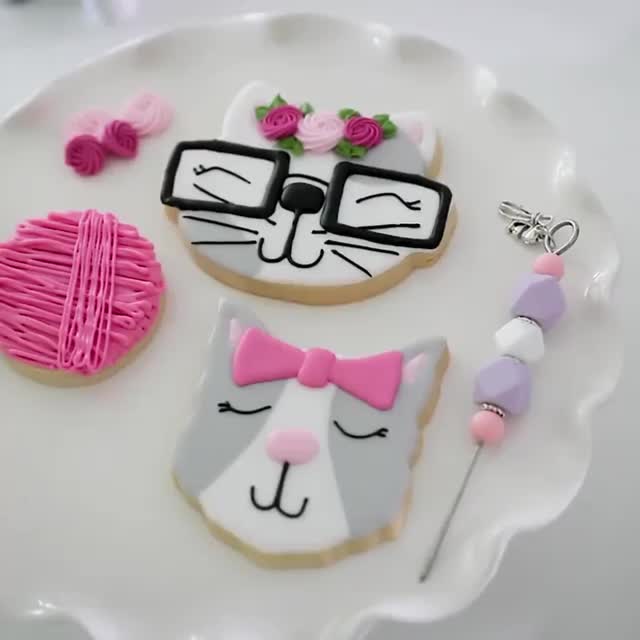 The (Fe)line Up, Celebrities and SupurrStars
Hosted by MeowBox, a subscription box service for cat parents and their fur darlings, Meowfest staff guided attendees through the virtual setup, introducing guests to viewers in live Zoom meeting rooms.
Celeb cats Nala Cat, Smush, and Pudge were on hand, along with Jiro Boo, who happened to be celebrating his 9th birthday!
The Furtual Meet and Greets allowed fans to adore the famous kitties, who quite enjoyed being able to meet fans via the comfort of their homes.
More of Instagram's well-known cats also participated as part of a panel on adventuring with cats. Your Cat Backpack by Travel Cat hosted this free session, teaching cat parents how safely to seek adventure with their furry friends. Thanks to a deluxe line of travel gear, Travel Cat has the supplies to outfit any kitty for any journey!
KittenLady Hannah Shaw hung out with guests via screen while reading aloud and feeding some of the adorable kittens currently in her care. More expert advice on cat care came from Dr. Evan Anton as he chilled on the couch and addressed attendees' cat concerns.
And, don't be surprised at the rise of some new cat stars after the feline enthusiasts of Cats of Instagram talked about helping kitties gain followers on social media.
Attendees also created discovery boxes with CatLady Fitness and learned how plants and cats can coexist thanks to Cyril Cybernated. Plus, a virtual class on decorating sugar cookies in the shape of cats yielded snacks almost too cute to eat. All this and so much more, including live kitten cams!
For the Love of Cats in Need
Proceeds from this year's MeowFest benefit Langley Animal Protection Society and Regional Animal Protection Society. In 2018, the event raised over $10,000 for animal welfare charities while 2019 saw $16,000 raised and a sold-out event. Looks like cat lovers love Meowfest and every year draws larger crowds, whether in person or virtually!
Please SHARE to pass on this story to a friend or family member.
H/T: www.meowfest.com
Feature Image:@jiro_boo/Instagram  & @meowfestival/Instagram