These two tuxedo kittens not only look alike but also share an adorable bond.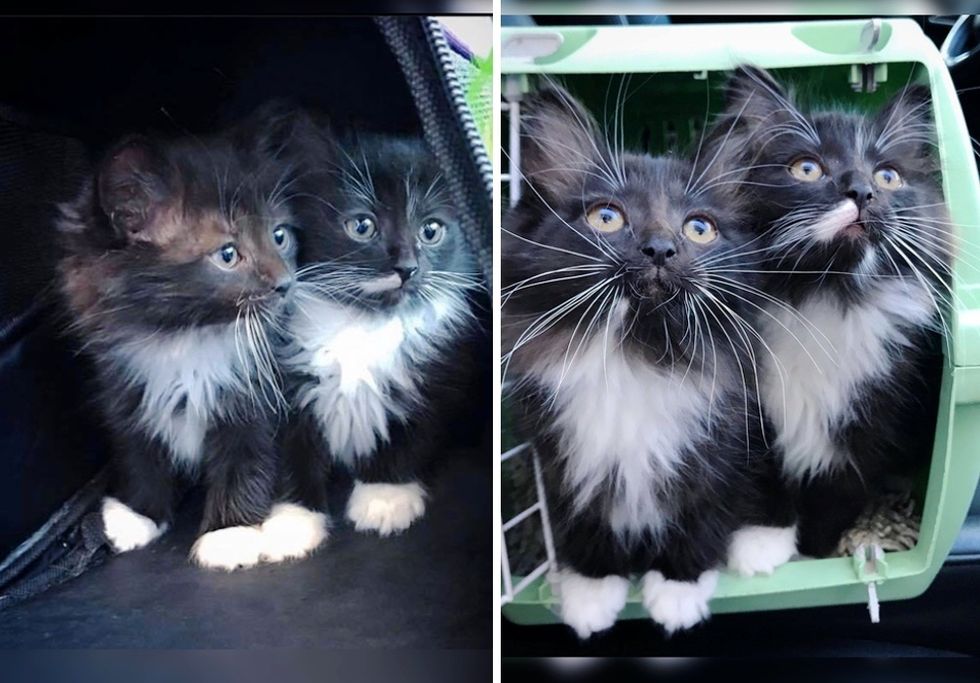 Chatons Orphelins Montréal
Chatons Orphelins Montréal, an animal rescue from Montreal, Canada, was contacted about a litter of kittens needing rescue. A family across town couldn't keep their kittens and was giving them away online.
"We wanted to make sure the safety of the kittens and that they would be placed in good homes in a responsible manner," the rescue shared with Love Meow.
Milena and Maureen, volunteers of Chatons Orphelins Montréal, rushed to get the kittens. Upon arrival, they took in the two remaining litter mates and offered to help the family get their cats spayed and neutered so the cycle could be stopped.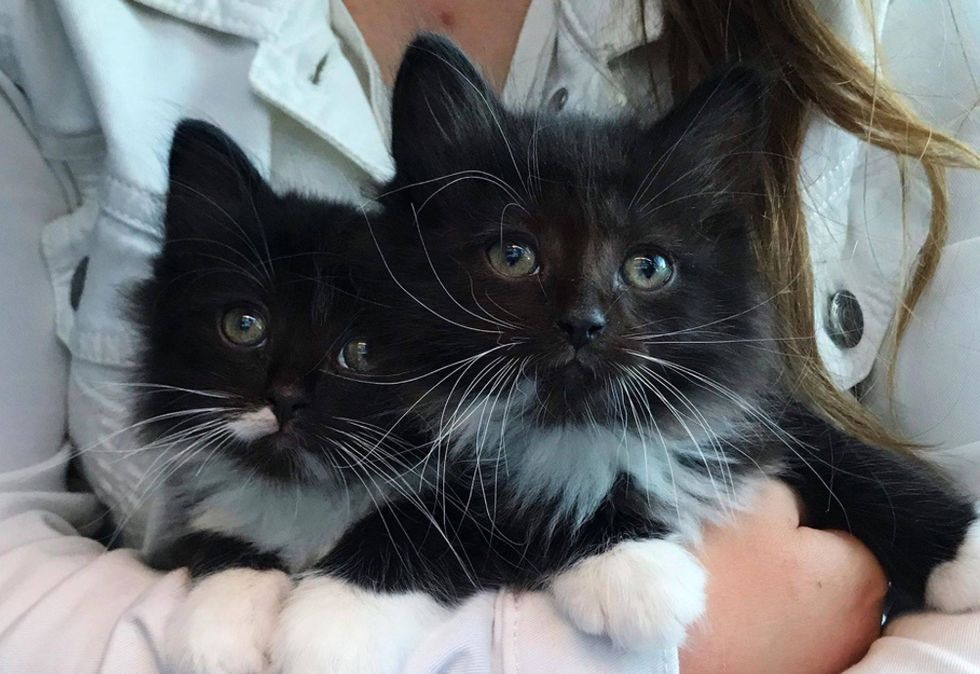 Chatons Orphelins Montréal
They named the feline brothers Berlioz and Chopin, and the tuxedo duo went home with their foster parents Emma and Joel after a visit to the vet.
It didn't take long for them to notice just how close these brothers were. Not only did they look very alike, but also they followed each other everywhere around the house and mirrored one another when the played.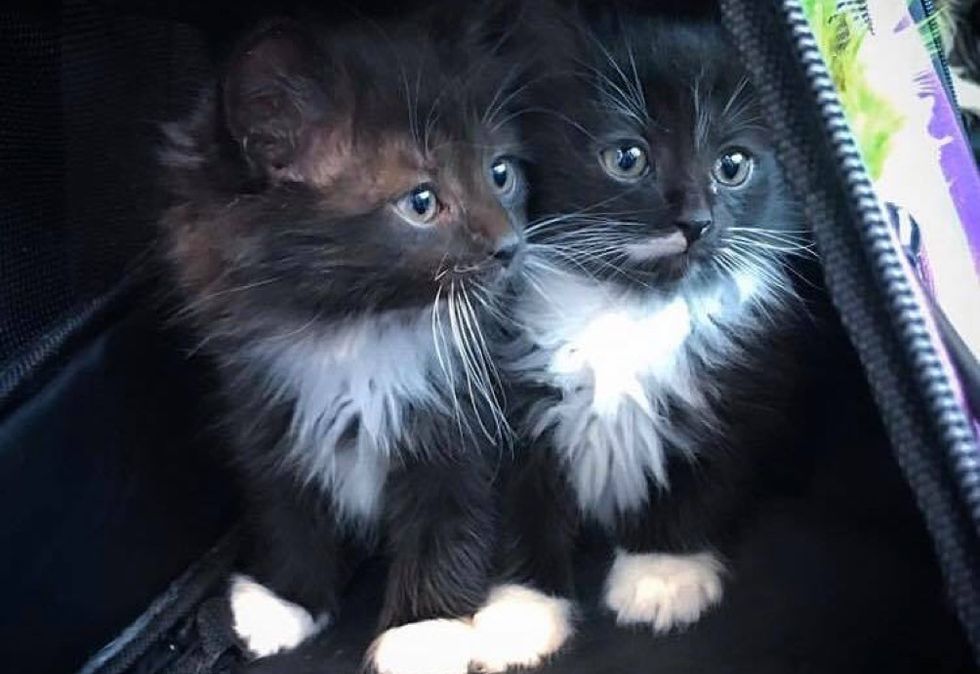 Chatons Orphelins Montréal
"The twins settled into their foster home very quickly and started to play and run around together," the rescue said. "They look like each other but are distinguished by the half mustache on Berlioz's face."
Both feline brothers sport an adorable tuxedo coat and long, majestic whiskers.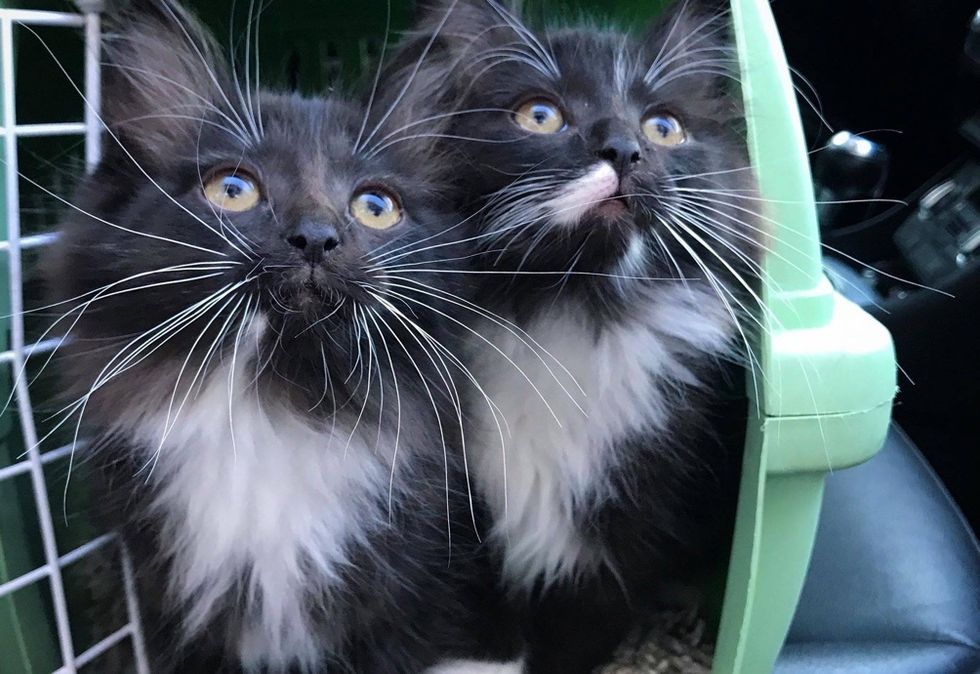 Chatons Orphelins Montréal
Chopin is the smaller of the two but loves to be cuddled. He will nuzzle up to his brother so Berlioz can wrap his arms around him when they nap. Berlioz is a ball of energy. He will go after anything that moves, especially a feather toy.
If they are not scampering around the room, they are most likely snuggling with each other, falling asleep together.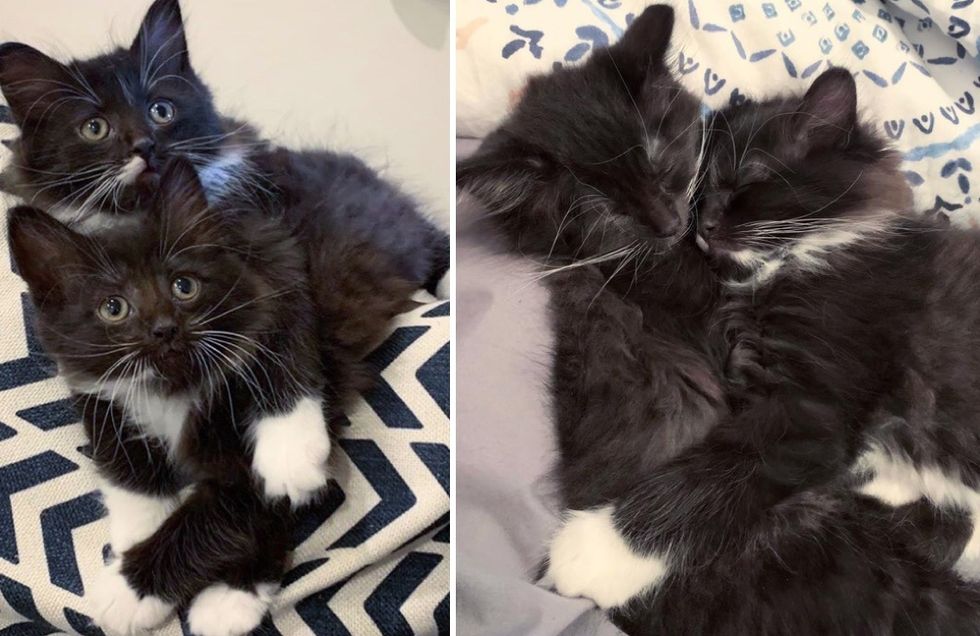 Chatons Orphelins Montréal
Berlioz, the kitten with the half mustache, is demanding and possessive with toys. He likes to play rough and often pounces on his brother to initiate a play session. Chopin, the happy-go-lucky kitty, is an observer. He enjoys watching his brother play and tries to imitate him.
Watch the two tuxedo brothers in this cute video:

Twin kittens – foster home

www.youtube.com

If the kittens are in separate rooms, they will immediately try to seek out each other and cry nonstop until they are back within eyeshot. "They can meow for a long time if they are alone in a room. They are not fans of closed doors."
If one of them climbs on a cat tree or darts into a kitty condo, the other quickly follows suit. Their foster family often finds them curled up next to each other on top of a cat tree, purring up a storm.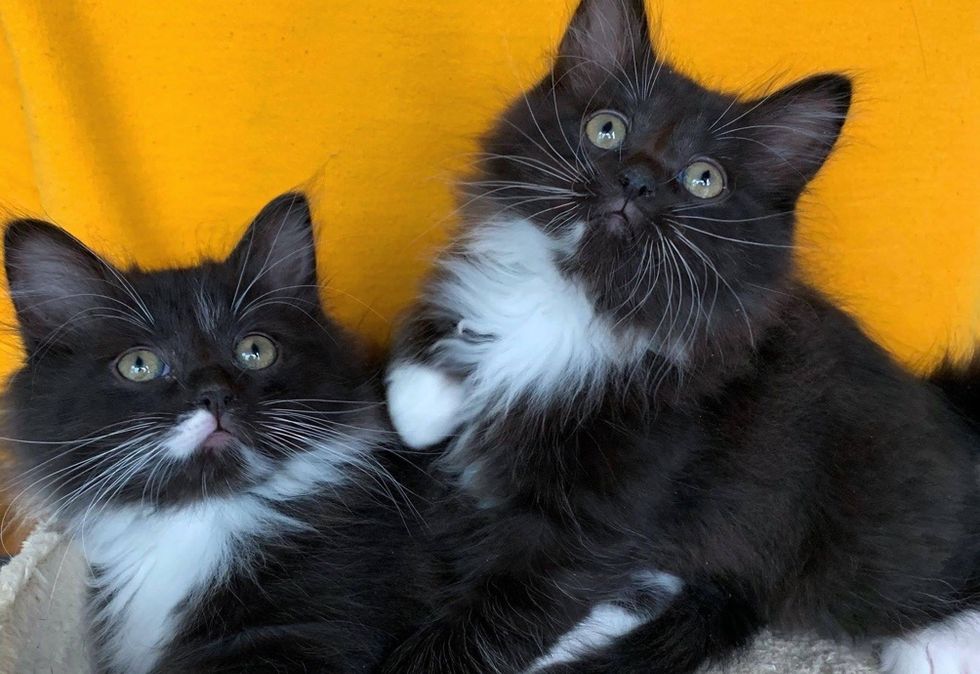 Chatons Orphelins Montréal
The rambunctious twin kitties are thriving in foster care. They have grown by leaps and bounds over the past few weeks, and they are now ready to find a place of their own.
"Berlioz and Chopin are looking for a family to adopt them together as they can't be separated," the rescue shared. "The ideal family will have plenty of time to play with them and lots of space for the kittens to run around."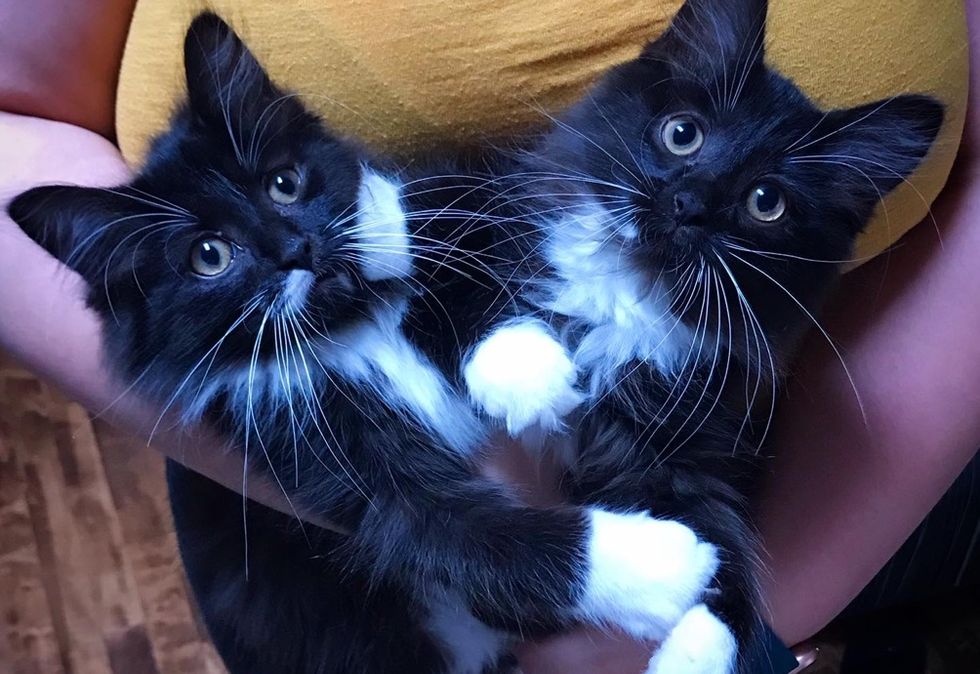 Chatons Orphelins Montréal
The feline brothers are the happiest when they have each other. They like to play to their heart's content and then drift off together, cuddling away.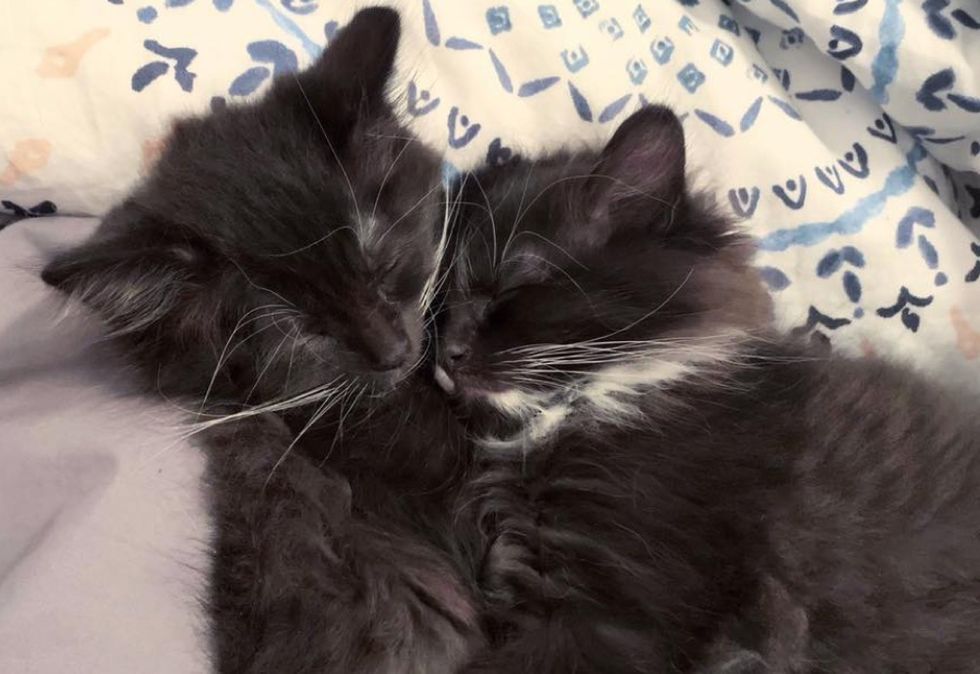 Chatons Orphelins Montréal
Share this story with your friends. Follow Chatons Orphelins Montréal and their rescues on Facebook.
Related story: Dog Takes to Stray Kitten Who Was Found Alone on Farm