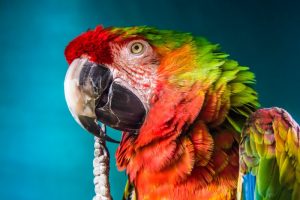 Webinar: Tropical Surprise: Hint – It's For the Birds!
Date: Thursday, October 1, 2020
Time: 12 pm PST (double-check your local time with this time zone converter)
Join us for a free interactive webinar hosted by Laura Doering, former editor of Bird Talk magazine and Birds USA magazine. Laura will welcome a surprise guest to talk about our favorite subject – Birds, Birds, Birds! Sponsored by Lafeber Company, this special webinar will also include a big announcement! We will  take viewer questions throughout the webinar, because it's just that special. One very lucky viewer will be randomly selected to win a prize, but you must be viewing live to win. This webinar is so special, we are holding it a day early – Thursday, October 1. We just can't wait any longer to share the fun!
Register Now