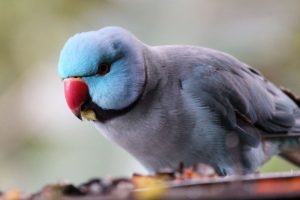 Webinar: Bird Seeds Versus Pellets: What's the Difference?
Date: Friday, October 23, 2020
Time: 12 pm PST (double-check your local time with this time zone converter)
Join us for a free interactive webinar with Stephanie Lamb, DVM, DABVP (Avian Practice). Dr. Lamb will help clear up the confusion over seeds. Are they really bad for your bird? Can a nutritionally balanced diet contain seeds? Dr. Lamb will address the myths and help you determine the best way to offer your bird a nutritious diet that provides variety as well as encourages natural foraging exercise.
Register Now
 https://us02web.zoom.us/webinar/register/WN_o3h3gfOaSC6WYSzDFYhefw[btn/reg]